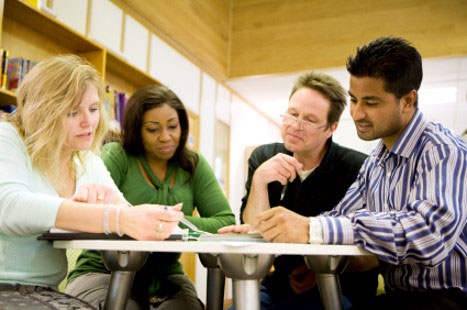 It is already time for us to begin school and the implementation of School Improvement Plans! Just as Harry Wong's book, The First Days of School, walks a teacher through structuring and organizing a classroom for success, state and local administrators and teachers responsible for improving student achievement can now receive a "travel guide" for organizing a state, district, or school for a consistent and successful school improvement process! This "travel guide" maps out proven practices for the school improvement journey, making it more effective and efficient!!
The first stop in the journey is ensuring that school improvement plans are developed collaboratively through a comprehensive performance factors analysis, shareholders' clear understanding of the "why" of the work, and an analysis of root causes and causal factors that enable school improvement teams to identify the most valid interventions. A consistent process and common vocabulary, task breakdowns, and project plans facilitate the development a school improvement plan that works!
A valid written plan is just the beginning of the school improvement journey. Staff engagement and collaboration are continuous tourist attractions along the journey. Developing the capacity of all staff for "getting the doing done" from the first day of school and beyond is one of the keys to a successful school improvement journey. The improvement process requires tools and strategies that will facilitate implementation with fidelity and monitoring of the "traffic" and "sites" throughout the trip. A "travel guide" is the key to not getting lost!!
LAUNCH!™, a 10-part course series around the ten national Certified School Improvement Specialist™ standards and offered by The Institute for Performance Improvement, offers this "travel guide" for educators from the development of an effective plan through the implementation of that plan. It includes a treasure trove of tools and strategies that facilitate the work of improvement. There is also an opportunity for LAUNCH!™ participants to earn a project-based Certified School Improvement Specialist designation!!
Do not get lost in the school improvement journey as you go back to school and beyond!
Jean Quigg, Ed.D., CSIS ID(ILT), National CSIS Director, TIfPI