We equip professionals who must facilitate solving complex challenges that require the collaboration of multiple groups, organizations, and stakeholders.
To master proven processes, tools, and practices and avoid common mistakes,
So that they can successfully guide collaborative efforts to address their challenges and achieve their goals.
We train and certify School Improvement Specialists nationally through our fully virtual LAUNCH! Learning & Performance Journey for local, regional, and state education agencies.
We equip professionals across all sectors to master proven processes and tools as Certified Performance Improvement Facilitators to guide organizations, groups, communities, and regions to collaborate for shared success.
Professionals who successfully complete these virtual Learning & Performance Journeys earn globally verifiable digital badges and positively impact their organizations, their career trajectories, and their communities.
We support developing and growing Collaborative Coalitions, Sector Partnerships, and other collaborative efforts for improvement and transformation.
We help organizations, communities, and regions bring life to strategic plans through facilitated collaborative action that produces breakthroughs and sustainable performance and transformation,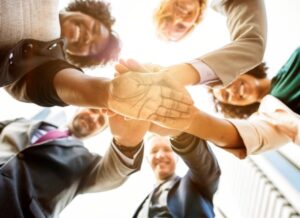 Contact us to learn how you, your organization, and community can tap the Power of How. Having an improvement and innovation process that is clear and focuses on what is to be done is part of the journey to success. Mastering how to guide teams, groups, and organizations to set and reach shared goals is critical to achieving success. Let us help you learn and practice the Power of How!