Guide Collaborative Improvement
Use Proven Practices, Tools and Processes to Solve Complex Challenges
Develop and Demonstrate Proficiency as a Performance Improvement Facilitator
K-12
Master facilitation of systemic, sustainable school improvement. Certify your proficiency as a School Improvement Specialist.
CPIF
Develop and demonstrate your proficiency as a Certified Improvement Performance Facilitator and guide collaborative improvement within and between organizations.
Welcome to TIFPI
We invite performance improvement practitioners from across all sectors, and school improvement specialists serving K-12 schools, to learn proven techniques for facilitating systemic, sustainable improvement and innovation. Contact us today. We look forward to helping you succeed!
"The LAUNCH!™ professional development is more rigorous and strongly aligns with the work of a school improvement specialist. LAUNCH!™ has had a greater impact on my work than other professional learning experiences."
"LAUNCH!™ was able to guide me to facilitate the school improvement process through case studies, guided support and practice using the data from the schools I serve. My learning and practice helped me transition from school administrator to effective school improvement consultant."
"LAUNCH!™ taught me how to build consensus, determine responsibility and accountability, and increase my circle of influence."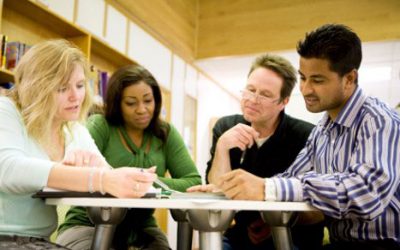 It is already time for us to begin school and the implementation of School Improvement Plans! Just as Harry Wong's book, The First Days of School, walks a teacher through structuring and organizing a classroom for success, state and local administrators and teachers...
read more