Partnerships & Collaborations
TIFPI partners and collaborates with several organizations in order to provide the best service for our clients.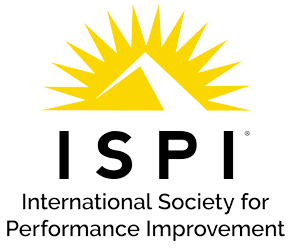 The International Society for Performance Improvement
ISPI and the Institute work together to offer the Performance Improvement Facilitator Learning & Performance Journey to ISPI members, and to jointly award the Certified Performance Improvement Facilitator Certification and verifiable digital badge. The CPIF standards reflect how performance improvement facilitators guide collaborative improvement, while the Certified Performance Technologist standards reflect what must be done to achieve performance improvement, applying Human Performance Improvement principals and systematic process.
The International Society for Performance describes itself as such:
The International Society for Performance Improvement is a non-profit membership organization that believes "Being Better Matters." We help people and organizations make a difference. To their co-workers and clients. Their communities. Their world. By providing tools and strategies for effective and universal improvement, we are helping members create bigger impact, make greater contributions, and, ultimately, make our world a better place to be. The International Society for Performance Improvement (ISPI) and TIFPI are working in collaboration to train and certify Performance Improvement Facilitators. Visit ISPI.org to learn more about ISPI, and watch for coming announcements for an upcoming Performance Improvement Facilitator Learning & Performance Journey. ISPI certifies practitioners through its evidence-based Certified Performance Technologist process in the work of systematic, organizational performance improvement — What is done. The Performance Improvement Facilitator Learning & Performance Journey develops proven proficiency in guiding improvement and innovation across groups and organizations, emphasizing how to facilitate this complex work – How it is done. Successful program completion results in the Certified Performance Facilitator credential. Both credentials provide employers and clients proof of the practitioner's expertise in skills that employers state are high-value, in-demand, and in short supply.
School Improvement Specialist Network
The Institute for Performance Improvement sponsors the School Improvement Specialist Network, a community school improvement facilitators who are members of the International Society for Performance Improvement. The Institute, as small, woman-owned business, scales and diffuses its work via partnerships with organizations which have complementary goals, which support school improvement. These organizations include non-profit and for-profit organizations focused on: • Educational leadership development • Principal supervision • State Education Agency effectiveness • School leader effectiveness • K-12 and P-21 partnerships for workforce development • School turnaround • School district effectiveness • Human performance improvement • Technical support for school improvement • Professional learning improvement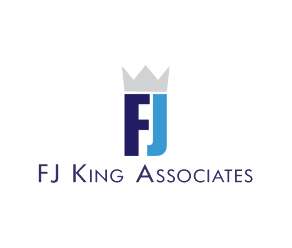 FJ King Associates
With 30 years experience helping organizations, FJ King Associates offers clients a reliable process for improving their performance and achieving their goals. FJ King Associates works between the K-12 education sector and employers to build partnerships and processes for a pipeline of skilled workers. Additionally, we support these partnerships to address barriers to workforce readiness. For more information on FJ King Associates click the link below.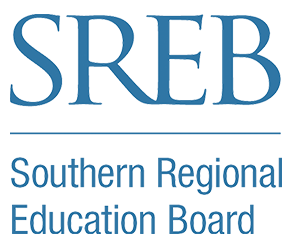 Southern Regional Education Board
The Institute and Southern Regional Education Board are collaborating to support Sector Partnerships and improvement in the facilitation of school improvement. According to SREB research, Sector Partnerships are collaborative coalitions between sectors of industry, K-12 schools, post-secondary, professional associations, trade unions, community organizations, workforce development authorities and others vested in workforce development. These collaborative efforts are arranged by convenors with the support of neutral facilitators who can guide the diverse collaborators to achieve their goals together. Certified Performance Improvement Facilitators are both trained to lead this type of complex work, and are informed in the changes in work and workforces that are driving changes in K-12 and post-secondary preparation that require engagement from employers.
Contact the Institute regarding partnership opportunities.